Please refer to the dimensions of each kennel on our website before making your purchase as dogs of the same breed can vary in size.
It might be useful to measure your dog once you have checked the dimensions of the kennels.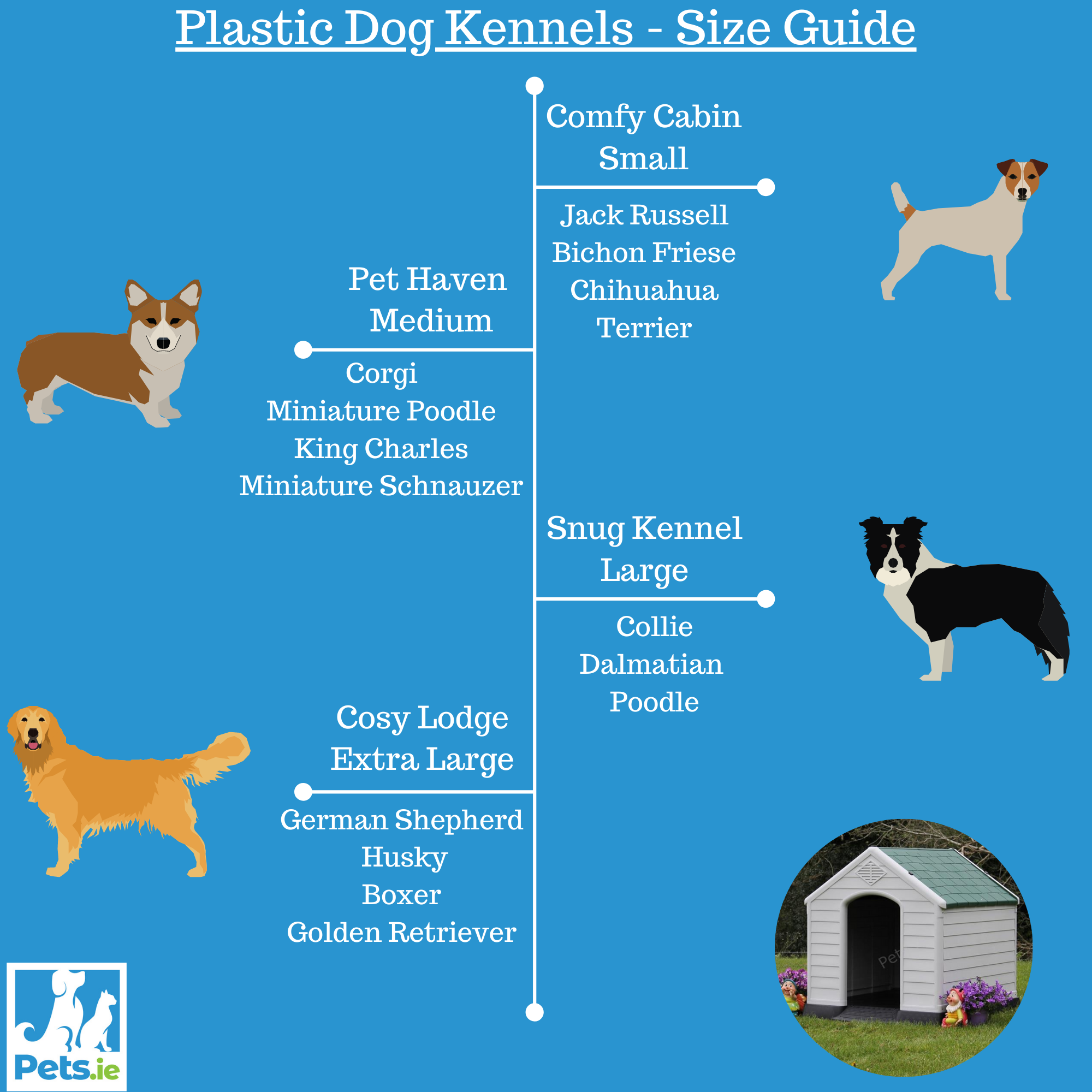 External Dimensions:
Comfy Cabin Small: Length 76cm / 30 in, Width 59cm / 23 in, Height 66cm / 26 in
Pet Haven Medium: Length 87cm / 34 in, Width 70cm / 27.5 in, Height 75cm / 29.5 in
Snug Kennel Large: Length 83.5cm / 32.5 in, Width 111cm / 43.5 in, Height 80.5cm / 31.5 in
Cosy Lodge Extra Large: Length 101cm / 40 in, Width 94cm / 37 in, Height 99cm / 39 in
Click here to view our selection of kennels.